And a card.

It's been a LONG time since I made a layout, probably since my last L'il Scrappers kit… (which are now done with..
 as is my dt there) Anyways, I joined a new Canadian Scrapbooking message board called Scrap~tures and am having a blast over there with some old & new friends! I decided to jump in with 2 feet (like I do with most things in life.. lol!) and did a couple challenges…
This layout of my middle daughter, Maria, was done for a sketch challenge with a sketch over at Sassy Lil' Sketches…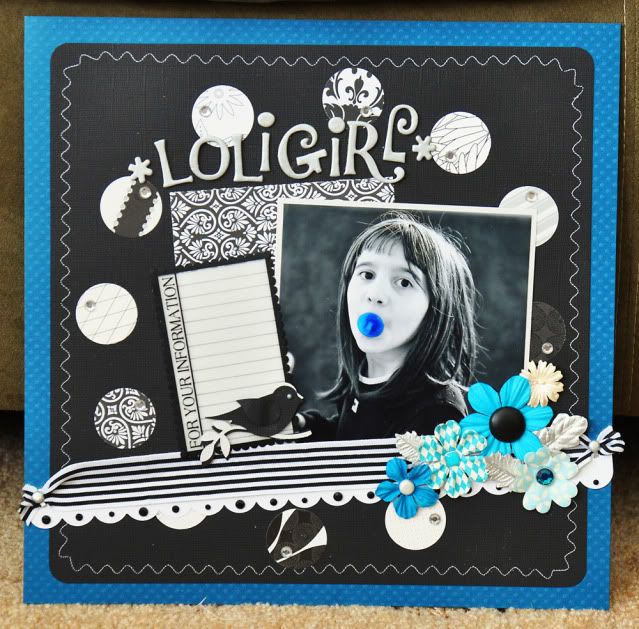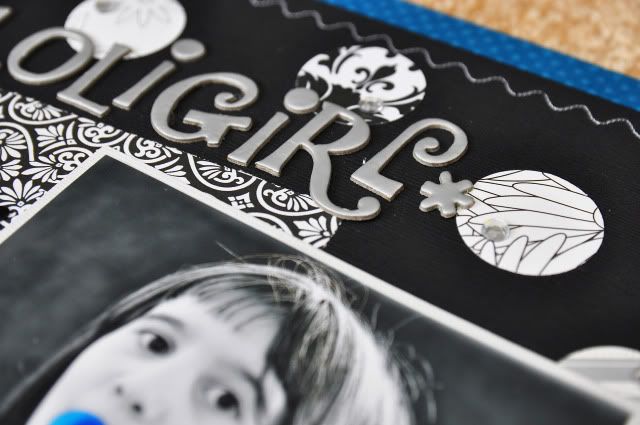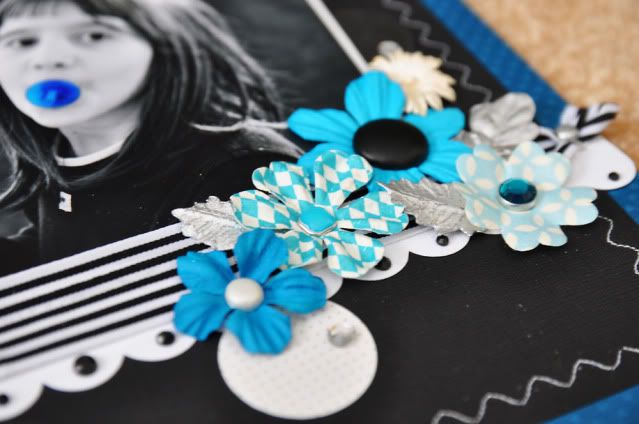 Part of the challenge was to use as many scraps as possible… all the paper on my layout (minus the cardstock) was scraps! I think there's GCD, MM, & SEI on this one!
The stitching is a funky stitch that my new (to me) sewing machine does! I'm sorry for the lack of journaling but I don't have a black journaling pen right now… it dried up. *blush* So i'll be picking up one of those soon… lol!
I also decided to play along with a fun pop-up card challenge! I haven't made one of these in a while! It turned out pretty cute I think!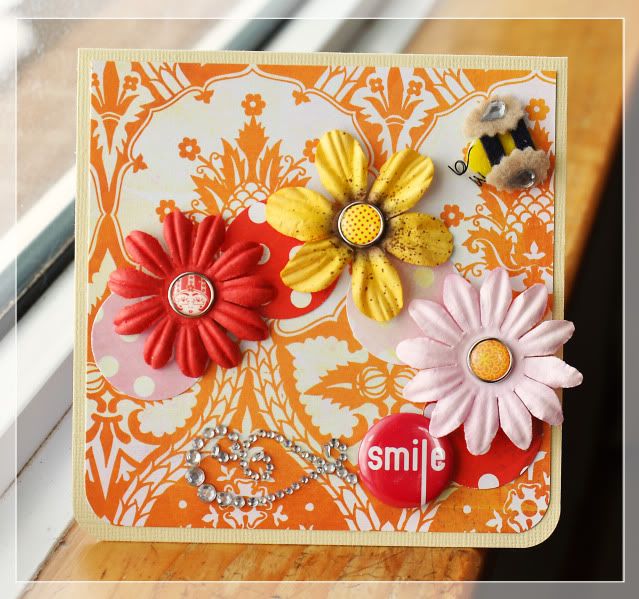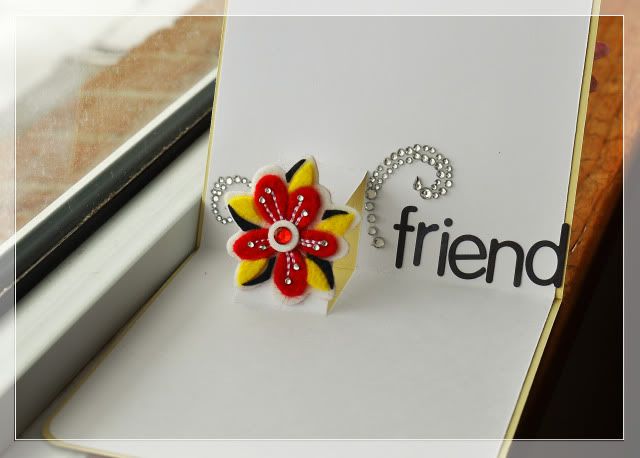 I used mostly Basic Grey June Bug for this one (brads, paper, felt)… Bazzill CS, Prima blossoms & bling, an American Crafts button, and a Stampin' Up circle punch!
Well I have a busy & fun day ahead of me with my BFF so i'm off for the day! I hope you have a fabulous Saturday! Thanks for stopping by!!