How was your weekend? Mine was pretty good… everyones still on the mend here but this flu really knocked a lot out of my kidlets, even i'm worn out still! I did my workout for the first time yesterday in 2 weeks and could only go for about 25 minutes then felt horrible so stopped…
My son went out last night to play football and came home feeling weak & shaky.. so needless to say i've cut off sports for another week for him. Ugh! I hope anyone who is dealing with the flu really takes it easy on themselves!
Anyways, today I have a "shabby" Magnolia card to show you.. this is TOTALLY NOT my style, but something made me reach for my ink and distress away… lol! This Blueberry Tilda is from The Little Stamp Shoppe, and is from the new Yummy for your Tummy Collection! The paper is the new Magnolia paper, I have to say, I really LOVE it!! Its textured, thick, and I love the soft patterns & colours.. it reminds me of Melissa Frances somewhat, and I love her stuff!! Check out all of Heidi's Magnolia Paper Samplers, i'm sure you'll love them!! And because of the 6×6 size, they can be sent dirt cheaply lettermail rate!! I love that!!
So what do you think of my 'shabby' card? I much prefer my 'clean' cards…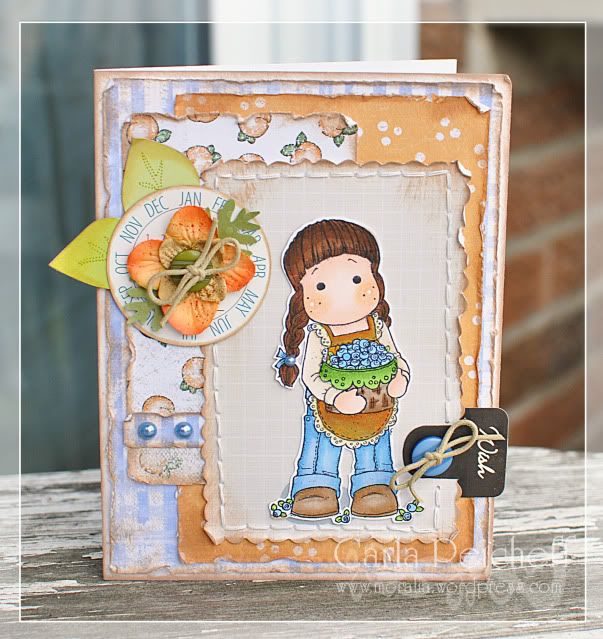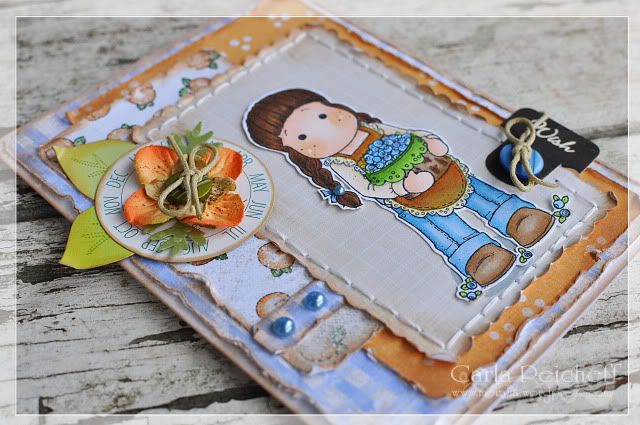 Well that's all for today ladies, have a fabulous day! And don't forget, just a few days left for the Magnolia DT call at The Little Stamp Shoppe!! Get in your applications! We're loving what we have so far!!
*On another note, if anyone has an Ipod Touch or Iphone and likes to play word games, download the new game app called "Words with Friends" then create a new game and search for me (Moralia) and we can have a game against each other!