Morning ladies! Another hot one here today… supposed to be heading to my gma's for a day of swimming, but so far I haven't done much around the house.. besides scrap a bit of housework.. lol! Mya actually took a "REAL" nap today.. so I took advantage of that by doing Kazan's sketch from 2Sketches4You instead of more housework! haha!! I know my priorities.. ;)
You can find Kazan's gorgeous card and sketch here:
http://2sketches4you.blogspot.com/
And here is my card using her sketch…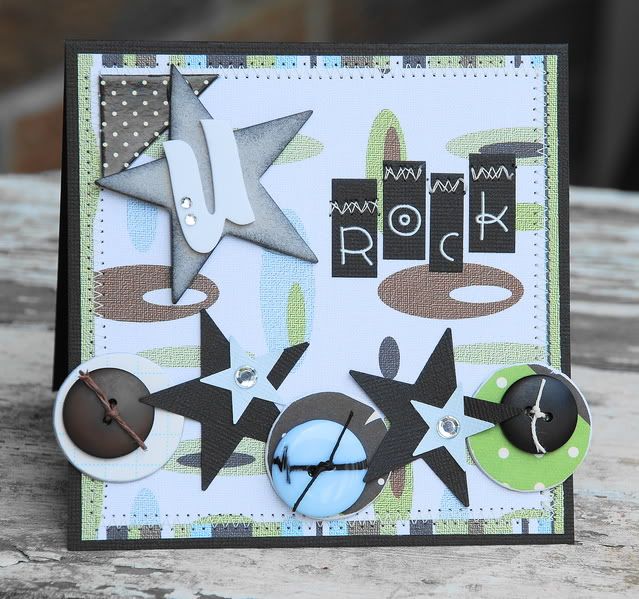 Materials: Chloe's Closet pp, Bazzill Chipboard & CS, Misc. Buttons, Doodlebug Rubs, MAMBI Bling, SR photo Corner, Twine from Micheals.
And that's it for today! :) I'm not so patiently waiting for the PC Gallery Idol cards to go up!!! I can't wait to see what everyone came up with!! :) Voting starts today.. so be sure to vote for your fave card!
Have a wonderful day everyone!! :)